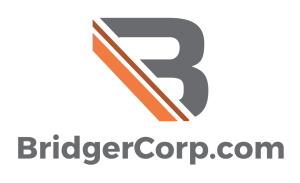 WHAT WE DO
Bridger Corp manages the process of land procurement, engineering / entitlement, land development and construction of investment grade commercial real estate. Further Bridger Corp markets, leases and manages the developed complex to complete the process of ground up development to manages asset. The end result is the potential of a seamless turnkey product offering for the passive investor, an ad hoc consulting service for the more active real estate concern or virtually anything in between. On occasion, Bridger Corp is also selectively involved from an investment perspective for the right opportunity.
WHO WE ARE
To facilitate our required skill bases breadth and depth, Bridger Corp is successful in teaming individuals with a multitude of experience ranging from agriculture farming business, contractors and tradesmen, architectural and civil engineering, lending and investment banking, financial management / accounting, IT systems development, sales and property management. Such diversity offers varying, often time competing idea champions which lend to a dynamic workplace that is evident in our creative nimbleness and adaptation to remain on the leading edge of a market. Founder John T. Hoover, III is intimately involved in oversight of the entire process.
HOW WE SUCCEED
Ultimate success is the culmination of many small victories, and our Core Values are the baseline from which we operate. Our combination of raw talent driven by the motivational environment of continual improvement though tempered with the adage "to listen is to learn, to understand is to inspire" enables our success. Our unique intensive culture enables us to challenge our diverse pool of talent and deliver truly impressive results. Continual improvement is balanced by detailed systems and internal controls with quantifiable success measurements to identify expectations and drive desired behavior. Our systems are discussed, designed, tested, evaluated, implemented and under constant reevaluation through the evolutionary process of continual progress.
WHY CHOOSE US?
We develop investment grade cash flow complexes for Bridger Corps real estate portfolio. As a result, we understand first hand the inherent risks involved in such projects and how best to mitigate those very risks. With prerequisite executive analysis completed, we design our systems to operate at a very detailed level and mitigate risk in the granular knowing that the combination of many small successes aggregate to a successful project. Stated another way: once we know we are pound wise, we operate penny conscience. A truly turnkey development / construction / leasing / property management machine when well tuned produces fantastic synergy to the client in terms of reduced risk and superior "A to Z" global design with the end product being a complex that has lower operating costs, stronger bottom lines and greater capital appreciation.
CONTACT
For inquiries concerning Bridger Corp click HERE
to complete our contact form.